Material selection can have unintended consequences. That is why we use sustainable fibers and supply fabric options that look good, feel good and do good in the world.
Our Fibers
Organic Cotton
You're not just what you eat, you are what you wear. We believe pesticides cause more harm than good, which is why we are committed to GOTS-certified organic cotton products. Organic cotton uses less water and less energy than its conventional alternative. It's safer for our farmers, our bodies, and the Earth that sustains us.
Fun Facts About Cotton:
Conventionally grown cotton consumes nearly 20% of the world's insecticides and more than 10% of the world's pesticides. The runoff from these chemicals does irreparable damage to the soil and contaminates nearby groundwater. Organic cotton, as regulated by the USDA, is grown without any harmful chemicals.
In most of the world, cotton is harvested by hand. This means that the workers at conventional cotton farms are exposed to carcinogenic pesticides and insecticides that have been sprayed on the crop—though inhalation, skin contact and ingestion. Organic cotton eliminates exposure to these toxins. Our GOTS certification also means that through our whole supply chain, workers are guaranteed safe working conditions and are paid fair wages.
Skin is the body's largest organ. We absorb all kinds of environmental toxins through our pores. By wearing clothing made with organic cotton, you can avoid exposure to toxic chemicals present in conventionally-grown cotton.
Organic cotton, especially regenerative organic cotton, diversifies farmers' income stream with crop rotation, reduces soil erosion, uses less water, decreases fossil fuel emissions, fosters fair treatment of workers, and reduces our carbon footprint by way of carbon sequestration in the soil.
Repreve (rPET)
Polyester is made with coal and petroleum, finite resources requiring massive amounts of energy to produce it, so Repreve uses recycled plastic bottles from landfill instead. The PET (Polyethylene terephthalate) bottles are first collected, sterilized, dried, crushed, and turned into small bits. The bits are later passed through a spinneret to form strings of yarn; this yarn is later wound up in spools and then passed through a crimping machine to create a fluffy texture. Finally, the yarn is baled, dyed, and knitted into polyester fabric. This process takes up to 50% less energy than normal polyester.
In 2017 Repreve recycled over 10 billion plastic bottles to make their yarns.
ECOlyptus
Our soft, breathable proprietary cellulosic fiber from Lenzing Tencel is made from the pulp of eucalyptus trees in an efficient, closed-loop system. Our eucalyptus grows with little water on managed FSC-certified tree farms in South Africa. ECOlyptus is both biodegradable and hypoallergenic, but is not to be confused with bamboo fiber, also derived from wood pulp, but requires toxic chemicals to strip the bamboo and wastes an exorbitant amount of water. Our ECOlyptus has a luxurious texture and soft handfeel, meeting the consumer's growing demand for comfort.
Recover
Recover fabric is made from recycled cotton textile scraps blended with rPET fibers. Sorted and spun by color, recover yarns are idea for closing the loop in fashion. To learn about their innovative recycling process, read more here.
Our Fabrics
Our fabric options include:
Core Organic Cotton Jersey 140gsm (Always in stock with other weights available upon request)
ECOlyptus and ECOlyptus blends, including denim and performance fabrics
Organic Cotton & Spandex Jersey
Organic Cotton 2x1 Rib
Repreve Polyester & Spandex Jersey
Repreve Polyester Sport Mesh
Repreve Polyester Interlock
Organic Cotton Interlock
Organic Cotton Fleece
Organic Cotton French Terry
Organic Cotton Sweater Knits
Recovertex Fleece
Recovertex French Terry
Recycled Cotton & Polyester Blend (Ferre)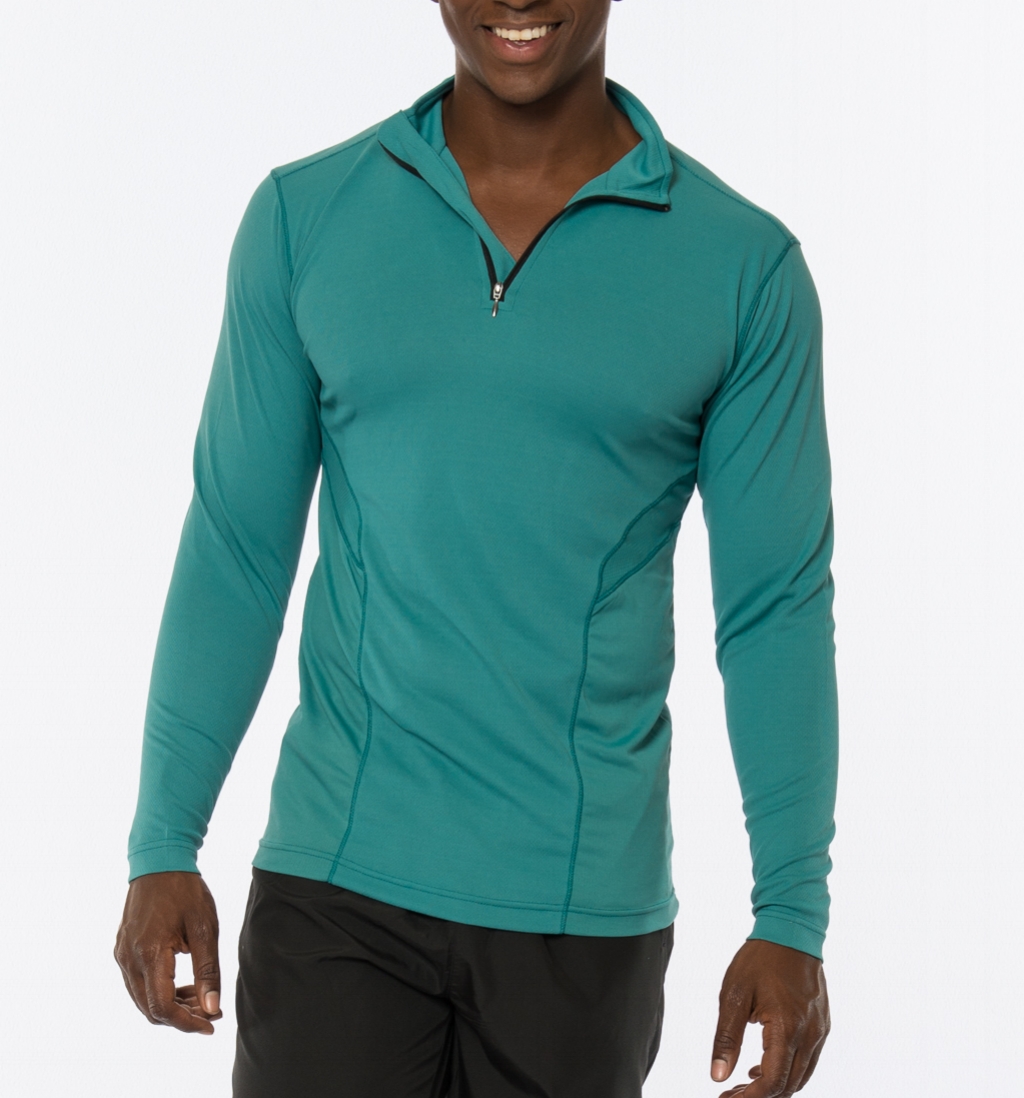 After manufacturing, we use an enzyme, GOTS-certified eco-wash which preshrinks garments and gives them an amazingly soft, luxurious hand.