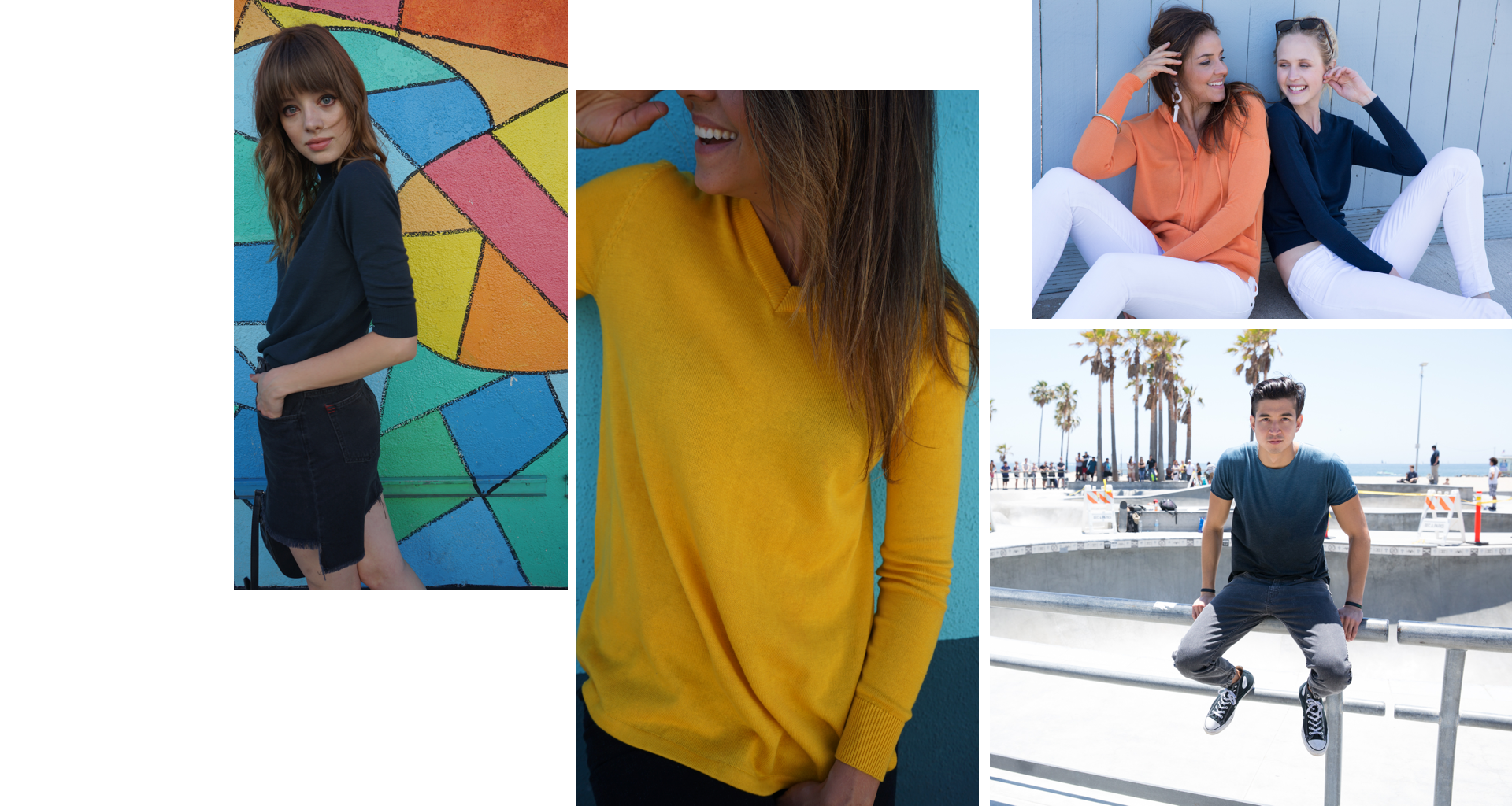 Conscious-to-the-Core Collection
In-stock, fit-approved, organic cotton t-shirt blanks await your organization's unique graphic. We have three current styles on hand, shortening lead times significantly. That means that your company can react quickly without the compliance risks associated with fast fashion.
Elevated Essentials
On-trend ready-to-wear silhouettes, fit-approved and awaiting your final touch. Take them as they are, or finesse the styling to suit your needs. Whether you are designing event merchandise, private label products, for a large retail store, spa or hotel or even for a sustainable startup.
Below you'll find a taste of the women's, men's, and kid's Elevated Essentials collection. Get in touch to see the full lookbook.
Custom Collaboration
From fabric sourcing to tech pack development, our in-house production team can bring your original designs to life. Send us your swatches and tech packs for turn-key sustainable contract manufacturing.
Other Services
Ask us about custom embroidery capabilities, expert tie dye, and co-branding opportunities with MetaWear!